Denver Portrait and Wedding Photography
Welcome to Ralston Photo!
My name is Max Ralston and I am an award-winning
photographer here in Parker Colorado bringing
impactful, contemporary Family, Headshot,
Wedding and Senior Portrait photography
to the Denver Metro area.
I've been lucky to have been named one of the top 20 photographers in Denver by Expertise in 2018 for the second year in a row. I also have been published in various magazines including, Colorado Hotel Magazine, Denver Style Magazine, Oklahoma Magazine, Houston Hotel Magazine, Colorado Music Buzz and Dallas Hotel Magazine. To see some of the articles, you can visit our MEDIA PAGE here.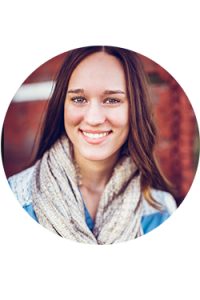 Whether you're a Business Professional, Actor, Athlete,
Model, Musician, image is important. And for you
High School Seniors here in Colorado,
this is the time to create memories that
you will treasure forever.
We all live busy lives so THANK YOU for taking the time to look at my work!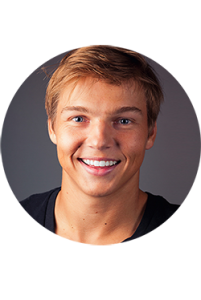 Max is the best headshot photographer I've ever worked with. He has a unique talent for capturing the true essence of his subjects. Great, relaxed shoot. Pictures you will treasure.
– Mathew Moore

"Max captured our wedding memories like no one else could. When he met with us with his final product, both my husband and I were brought to tears. Max captured moments that I honestly feel no other photographer would have even thought to capture.  It shows in his photos that he is passionate about what he does, how he does it, and how it affects his clients."
– Catherine Bowen

Max is a fantastic photographer, and he is very easy to work with. He comes up with creative ideas and options for each photo shoot. Max is a true professional!
– Jim White

Max Ralston is the consummate professional. His work speaks for itself – no matter what the occasion – business – personal – if you go with Ralston Photo you will have a priceless memory for a lifetime.
– Angela Kerr

"I think it takes more than having an expensive camera to take beautiful photos. It takes a specific kind of soul to be able to capture the essence of the story of a picture.Max has that soul: the down to earth soul with an eye to transform pictures into art and emotion.
What a brilliant photographer."
– Hannah Jaenicke

Max is one of the best photographers I have ever known. His eye for the picture is fantastic. Fantastic family man too. Give him a try… he captures beautiful moments in time. Relaxed and genuine. A down to earth guy. Love his work.
– Sara Boyett

"Max (Ralston Photo) is exactly what we needed to make our images come to life. Every studio session and live set were both professional and fun!"
– Adam Curtis

"Max Ralston's pictures are always spectacular! His live shots of my shows in Colorado are that rare combination of beauty and art, while capturing the passion of the musician onstage. A true artist."
– Bobby Messano (Blues Hall of Fame)

Looking for a Photographer in Parker Colorado or other parts of Denver Metro?
Whether you need Headshots, Senior Portraits, or Wedding Photography in the Denver Colorado Metro area, we've got you covered!
Feel free to come visit our studio here in Parker for an experience to remember.
Please contact me to discuss your personal project and I will be glad to answer any
questions you may have.
You can either email me at max@ralstonphoto.com or call me at
© 2018 Ralston Photo.
Providing Headshot photography, Senior Portrait Photography and Wedding Photography here in Parker Colorado, Castle Rock, Highlands Ranch, Denver, Cherry Creek, Aurora, Littleton, Lone Tree, Boulder and other parts of Denver Metro.